Take Back The Night
1 in 3 women and 1 in 6 men experience some sort of sexual violence.
Less than 50% of victims actually report these crimes (takebackthenight.org).
Take Back The Night is a worldwide event with the mission of ending sexual violence.  College campuses and organizations across the world hold marches, candle light vigils and protest in support of ending sexual violence.  Each year Indiana State University joins the effort in supporting the end to sexual violence.  
4/5 rapes are committed by someone known to the victim.
82% of sexual assaults are perpetrated by a non-stranger.
47% of rapists are a friend or acquaintance.
25% are an intimate.
43% of rapes occur between 6:00pm and midnight
(Statistics taken from RAINN)
 Perpetrators are not Hiding in the Bushes
It's Time We Take Back The Night!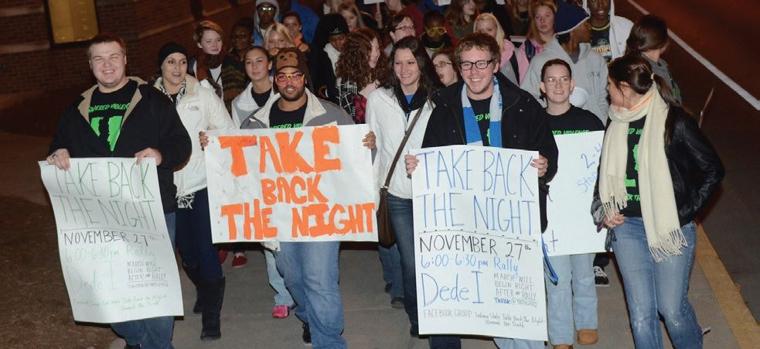 Contact ISU Gender Studies Department for more details.